Do you want to see how you can split your Monitor?
Click on the Template panel!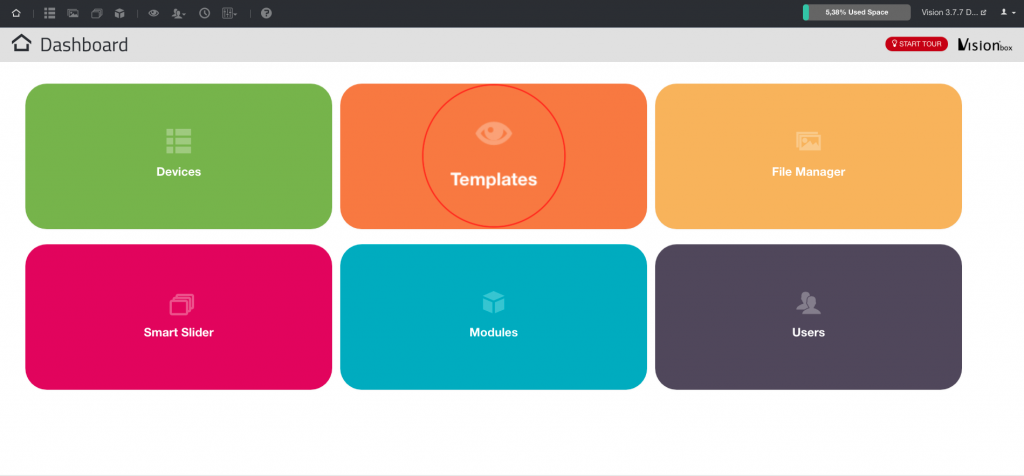 From the Template panel you will have at your disposal a wide choice of layouts to use. Choose the one that best suits your needs! There are multiple layouts: horizontal or vertical, multiple zone or full screen.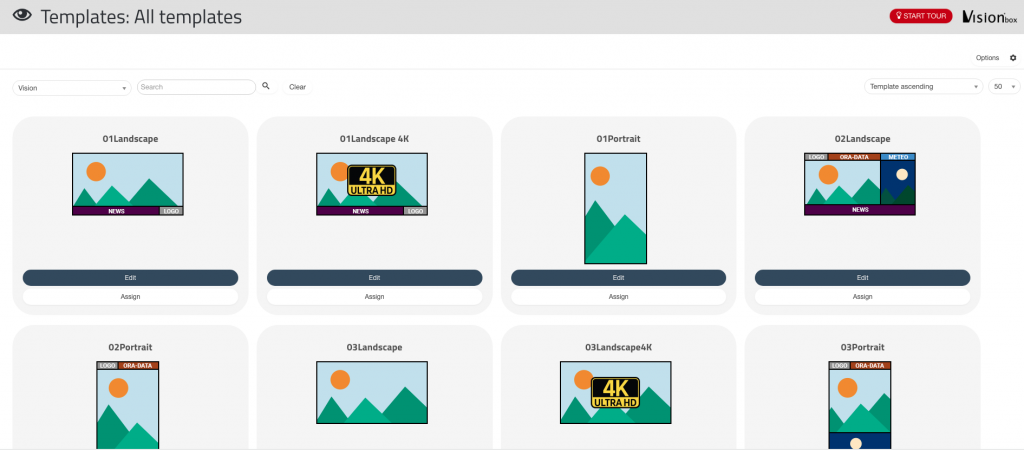 Once you have chosen your Template, click on the preview image to view the details of the Positions.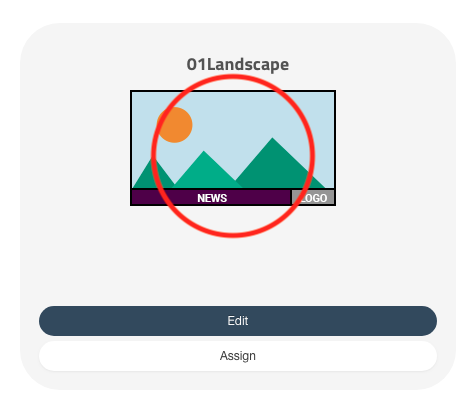 The types of content that can be associated with the different positions are easily identified by the name of the position itself (e.g. Slider). The dimensions (in pixels) that will be useful to you when creating your content are also reported.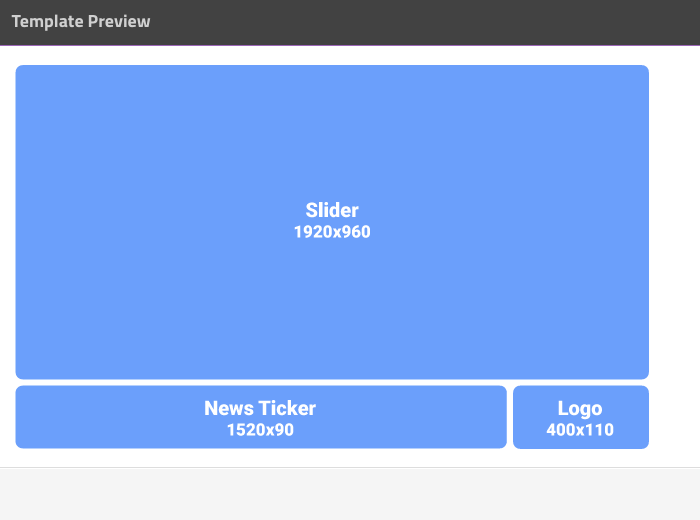 By clicking on the Edit button you can change the style of the Template you have chosen.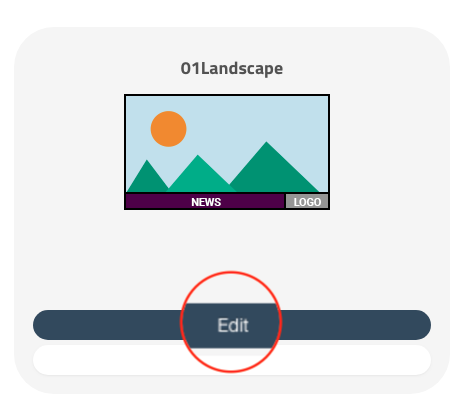 You can change the main theme color and even upload your own logo (1). Once you have set your preferences, click on Save and close (2) to make changes to the Template.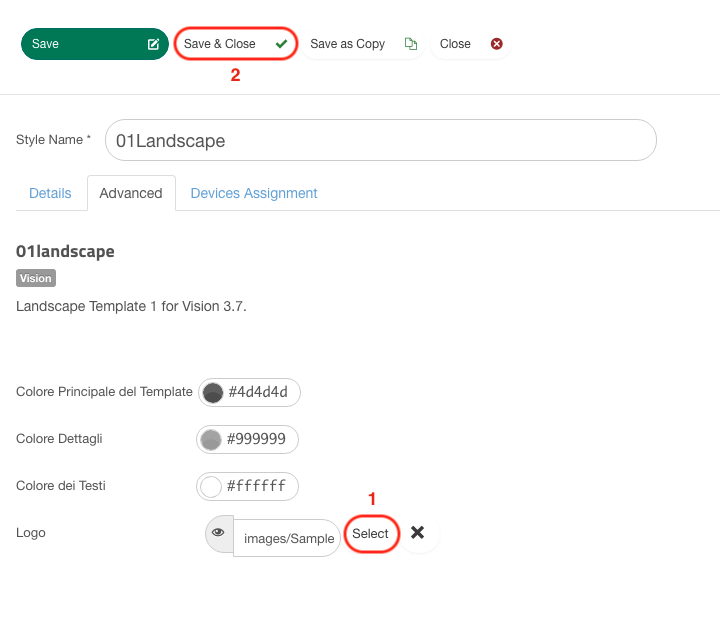 By clicking on the Assign item you can assign the template you have chosen to the desired Devices.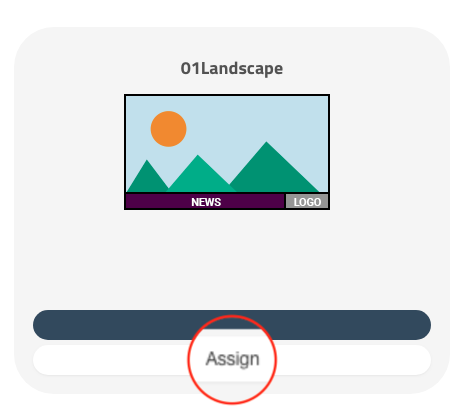 Select with a flag the Device to which assign your Template (1), then click on Save and close (2) and the game is done.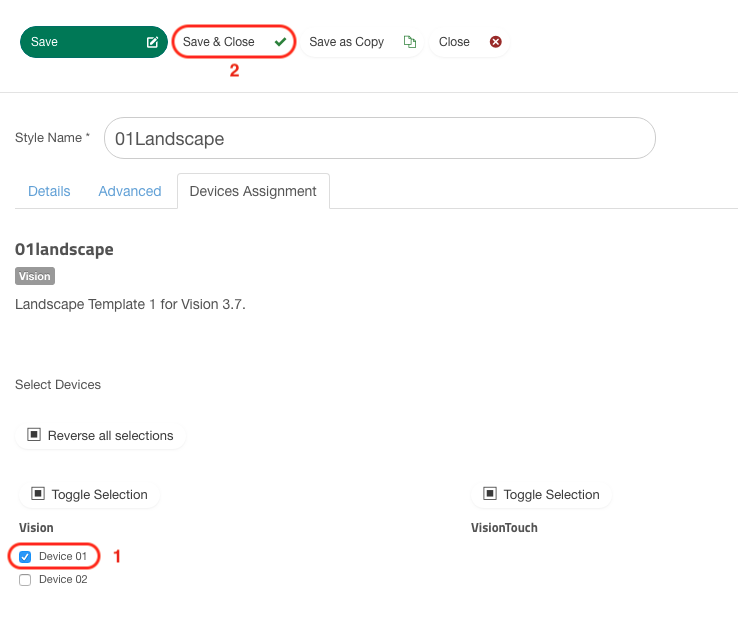 Then click on the Device panel and click on the preview of the Device to which you assigned the Template to see the preview.