To start configuring your first Scrolling Text Module, go to the Modules panel from the Dashboard.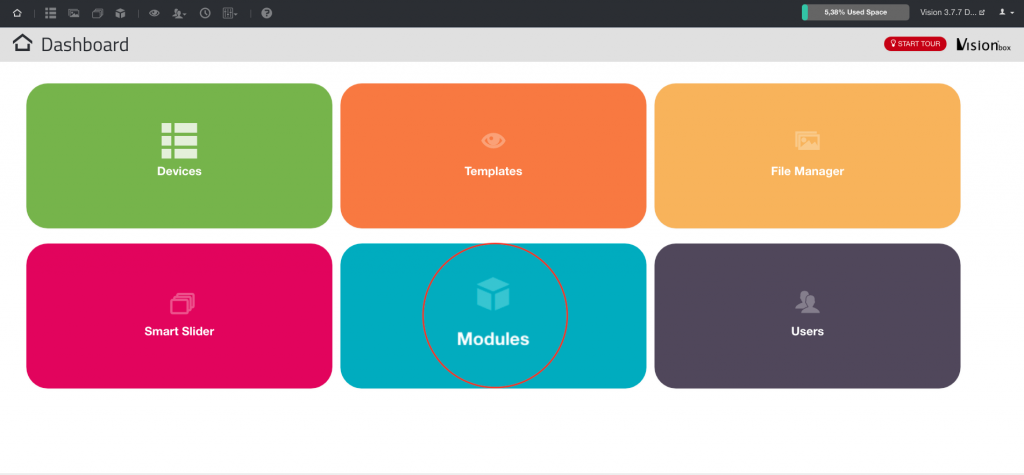 Click on New in the toolbar.

Choose the Scrolling Text Module that can host the Template you choose.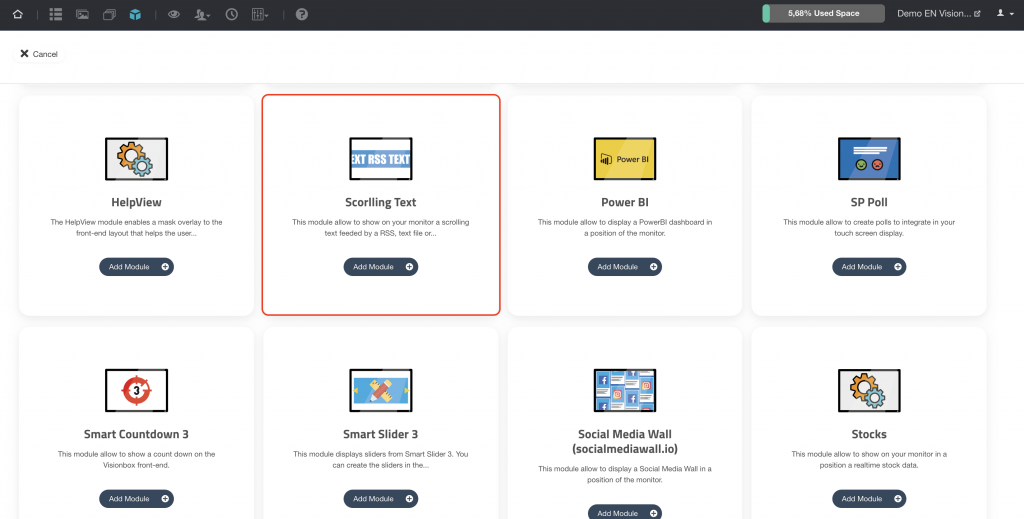 By clicking inside the Module, you choose the Title (1): make sure you use a title that lets you quickly understand what you are viewing (for example, Scrolling Text Form). Select the Position (2) in relation to the Template used, from the dropdown on the right. Finally, click on Save (3) to make the changes.

Now we can proceed to the configuration of the Module.
You can choose between two types of sources to retrieve your scrolling text:
Now let's see how to create a scrolling text using a RSS feed.
Select the RSS option under Type.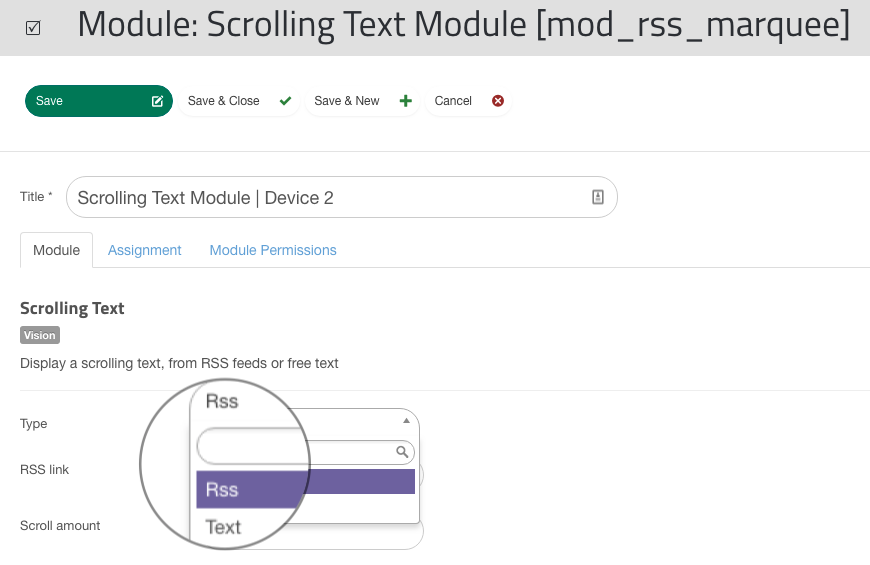 For example, you can retrieve RSS feeds of The New York Times news. Therefore, open a new window of your Internet Browser, search for "RSS Feed The New York Times" and click on the first search result indicated below.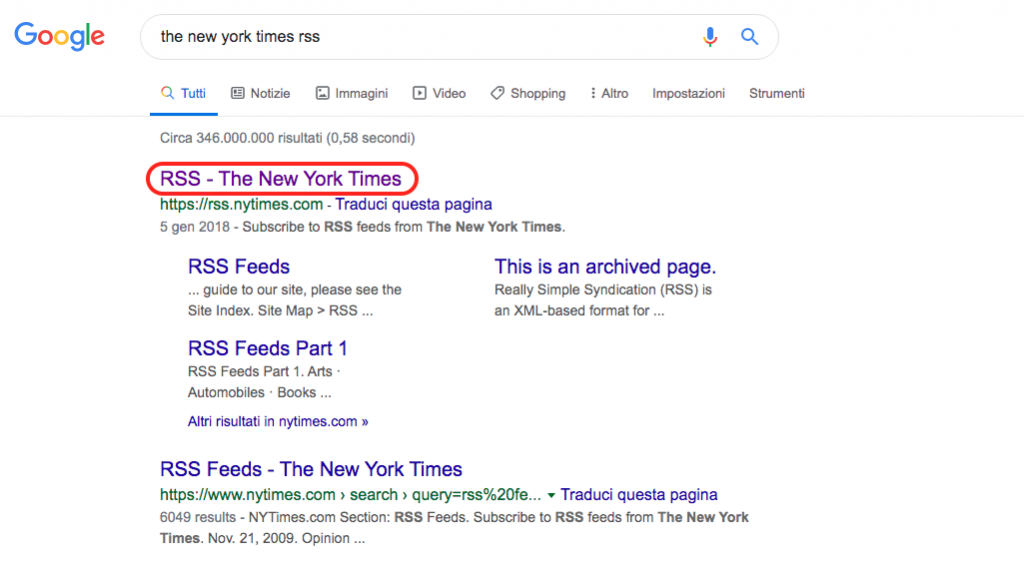 Click on the "World" button.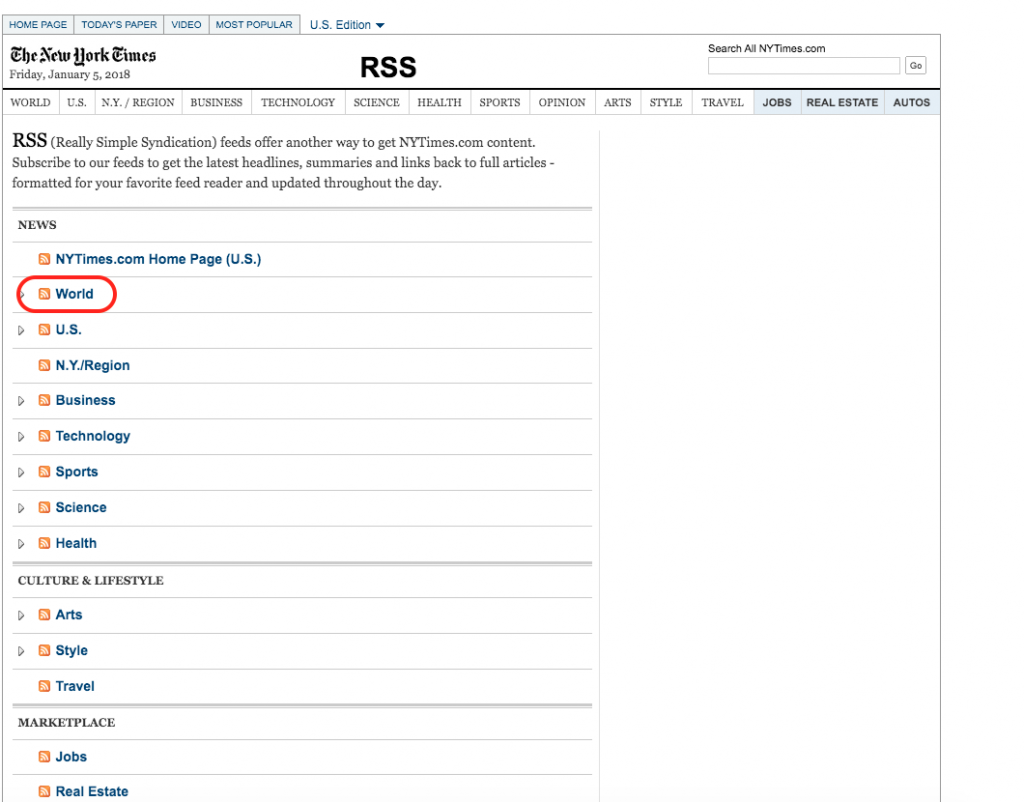 Copy the URL you find in the address bar.

Once that is done, paste the URL you just copied into the RSS link field.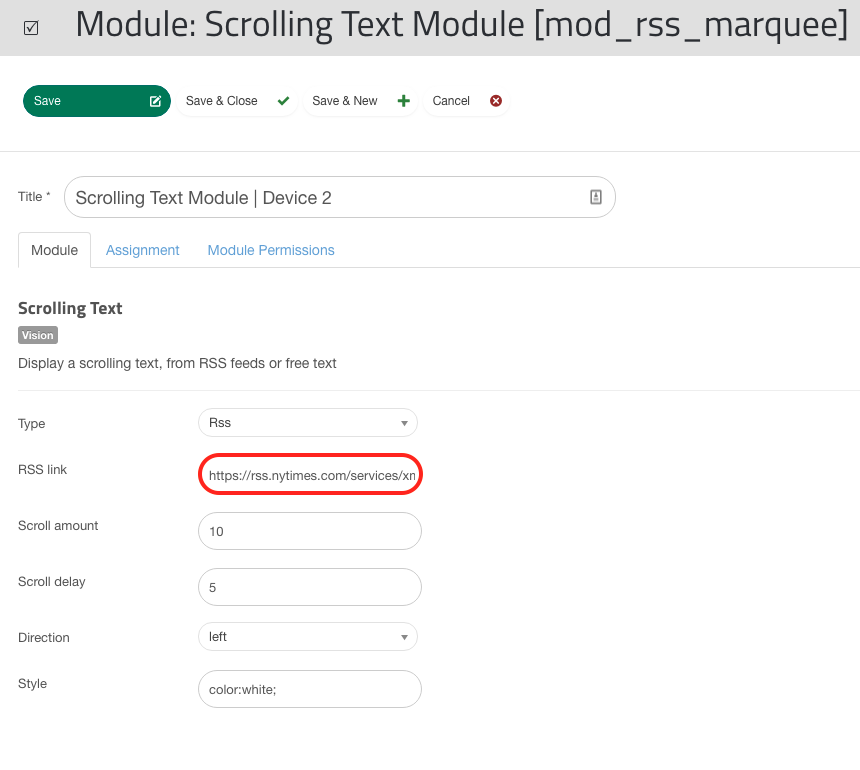 You can also change the speed at which scrolling text, delay and direction will be displayed.
From the Assignment tab, select the Devices to which associate the Module (1), then click on Save and Close (2) and you're done!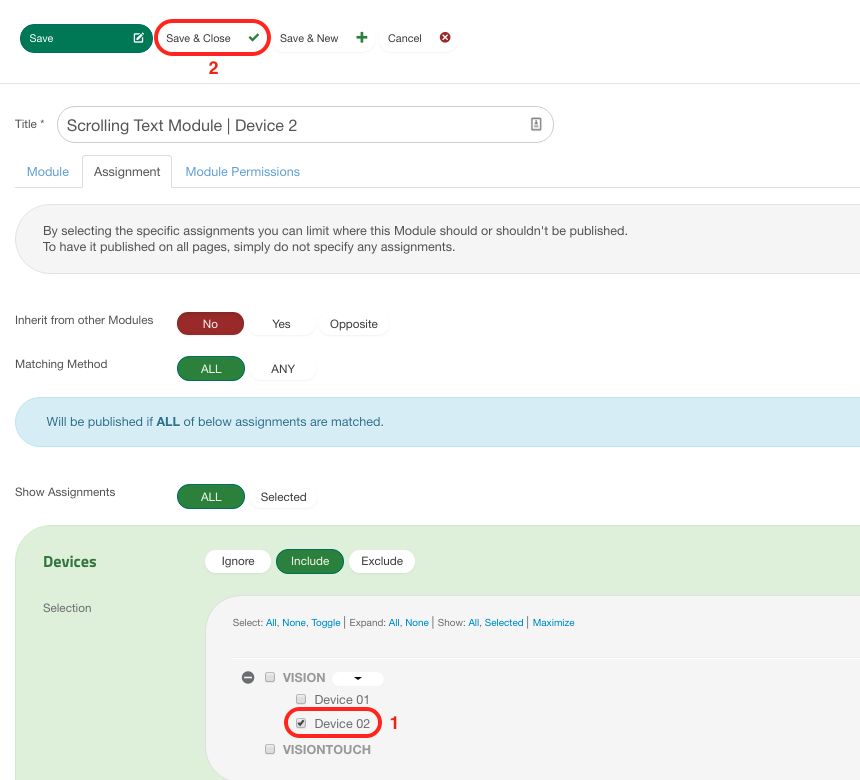 To see the result of the set configurations, consult the Device preview.

Do you want to assign this Module only to some Devices? Learn how!