The name of your Device is highlighted under the heading Title.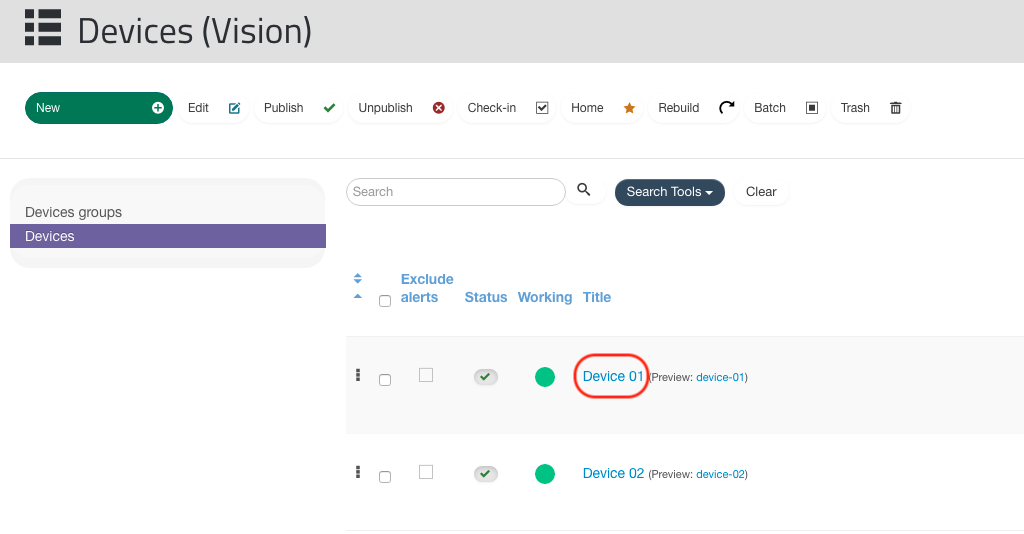 By clicking on Title you will have the opportunity to change the name of your Device (1). If you want to identify a location based on the physical location of the VisionPlayer within your company, enter a name.
Tip: for example, an effective name for your Device could be: Break Room | Plan 1.
Then click on Save and Close (2) and you're done.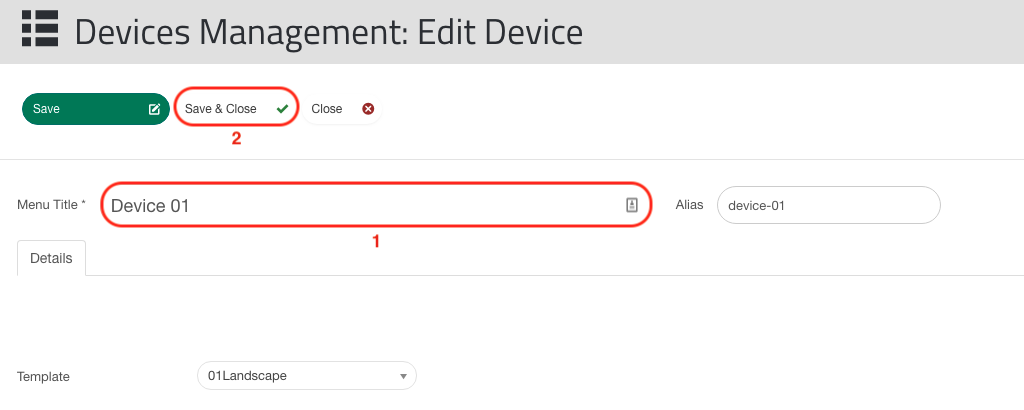 Clicking on preview instead, you will have the possibility to see a preview of your schedule and check that the contents you have uploaded are correct before going on air.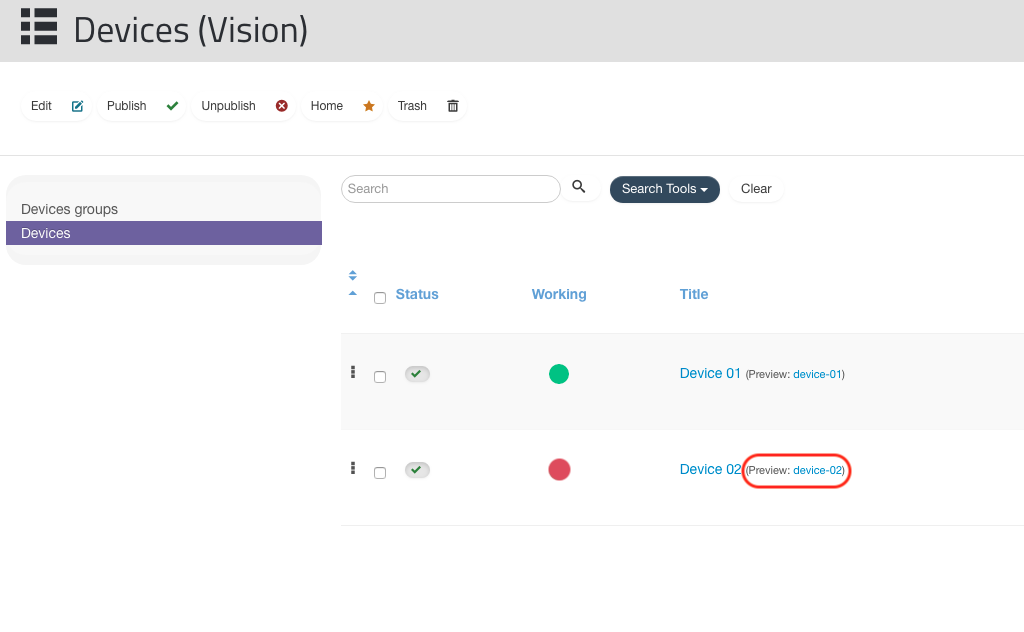 Once the correctness of the contents has been verified, you can:
Wait for automatic updating (usually set during the night)
Perform a manual update to the Device.