List View
This is the list of all the Modules created.

In this view you have the possibility to check:
The Status:

published
scheduled and pending
expired
not published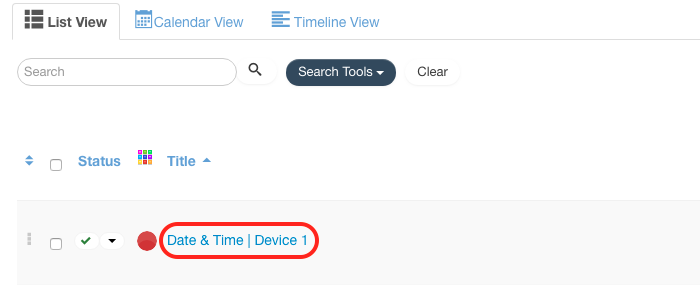 The position occupied on the Template



Tip: from the Search Tools button you can search for Modules you have created, filtering them by Status, Position, Type, Devices.

For each of your modules, you can also choose the color so that you can differentiate and recognise them more easily. Just click on the coloured button and choose the one you like best!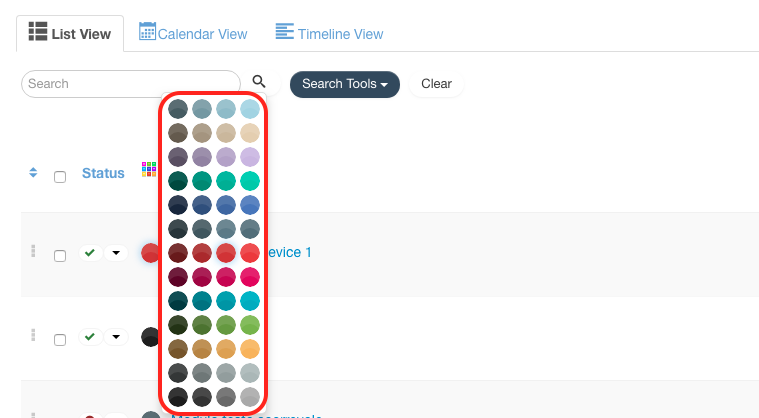 ---
Calendar View
This is the weekly view of the published Modules programmed in the selected Device.

You can view the time schedule of each Device by selecting it from the drop-down menu.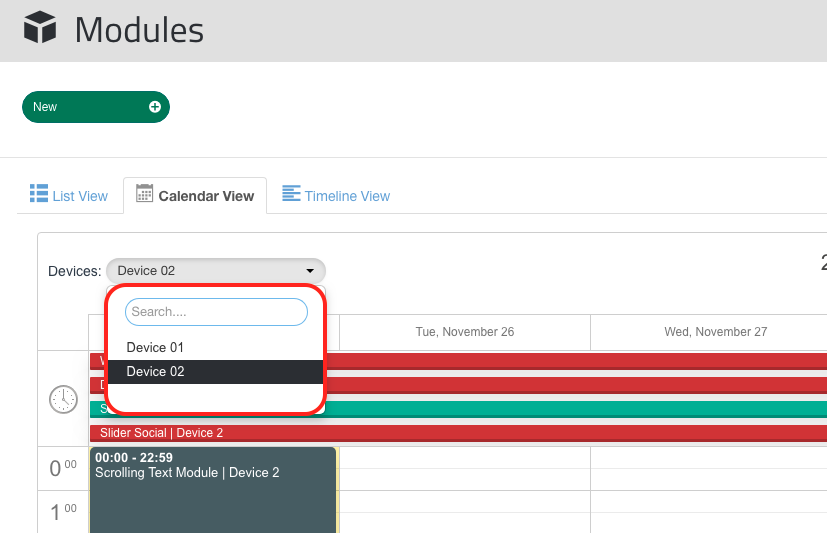 Using the buttons at the top right of the page, you can browse through the weeks to check further schedules for your Modules.

Example: as you can see in the image below, for the day 29/11, on the Device 02 two Modules have been programmed: the first Social Slider | Device 02 will be displayed on your monitor from 00:00 to 12:00, while the second Slider Promo | Device 02 will be published from 12:01 to 23:59.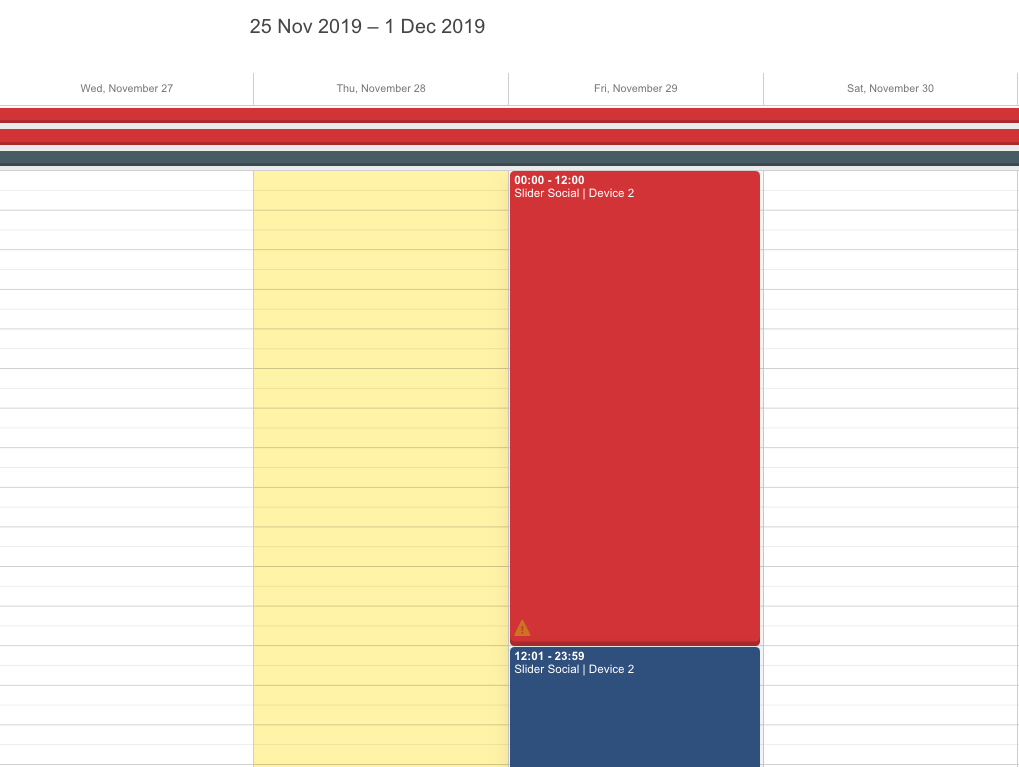 Remember: Modules that do not have a time schedule are visible on the Calendar and Timeline View as long coloured and continuous strips.

---
Timeline View
This is the daily view of all the published and programmed Modules on all your Devices.

As for the Calendar view, also for the Timeline view, using the buttons at the top right of the page, you can navigate between the days of the week to check further programming for your Modules.

Example: the same time schedule of the calendar view is thus visible in the timeline view.