Once you have created your folder, make sure you have selected the filter corresponding to the type of content you wish to upload. Click on the Upload button (1) to upload your files. For the loading procedure, use Add Files (2) to browse the folders directly on your computer or use the Drag & Drop feature (3).
Remember: you can select more than one item at a time!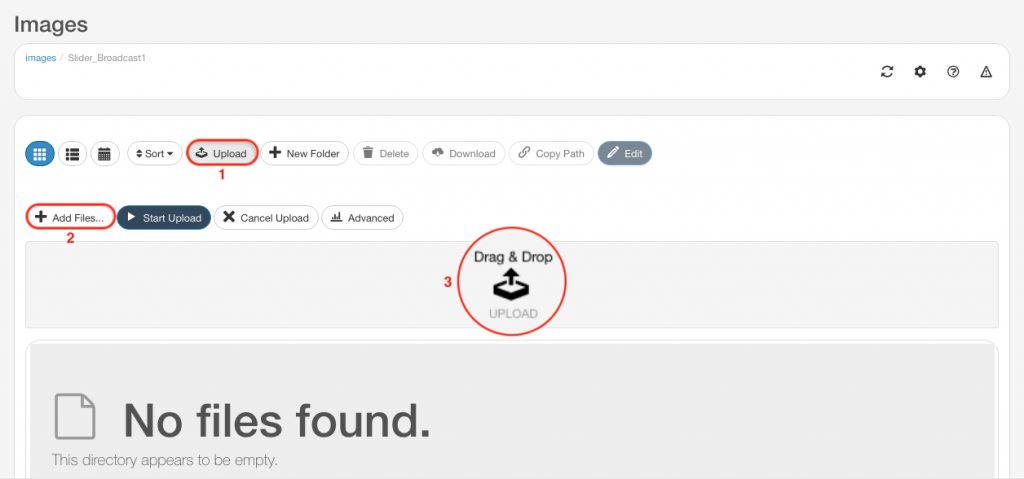 Once you have selected your image, click on Start Upload (1) to proceed with the upload. Upon completion, click on the Upload button (2) again to close the process.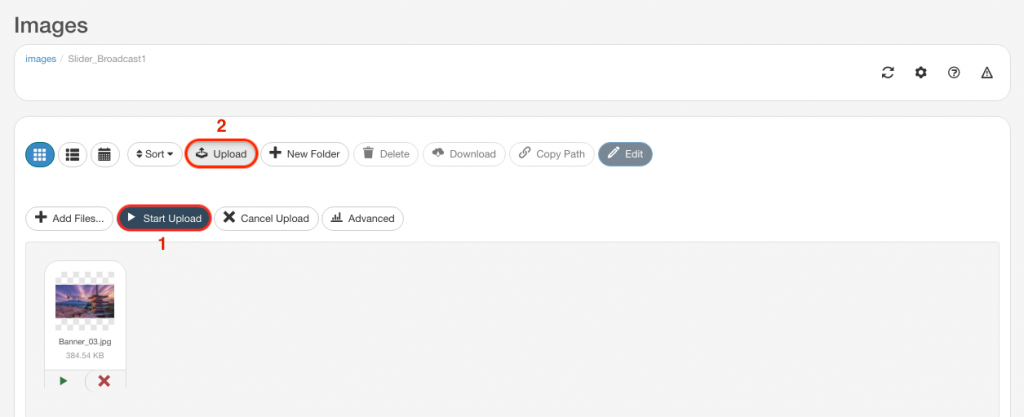 Moving the mouse over the image, you will have a small side menu that will allow you to apply changes to the image, duplicate it, move it from one folder to another and/or delete it.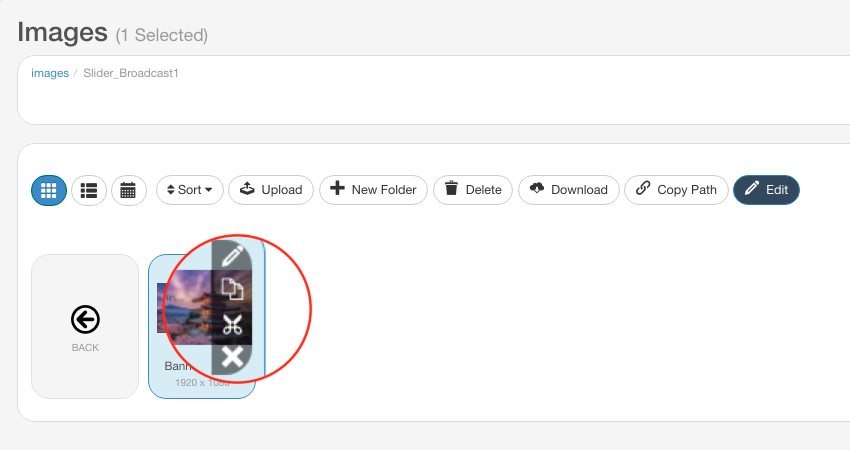 Tip: we advise you to name your images by excluding spaces and/or special characters and using "-" or "_" (e.g. Image_1, image-1).