The File Manager panel allows you to take advantage of convenient features for editing your images. Move the mouse to the right side of the loaded image and click on the pencil icon.

The changes you can make are: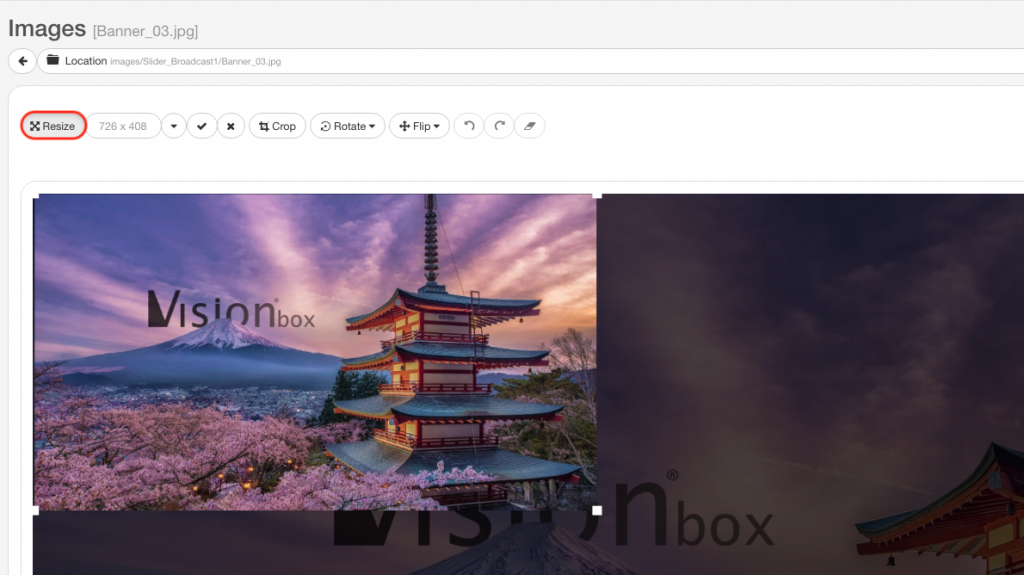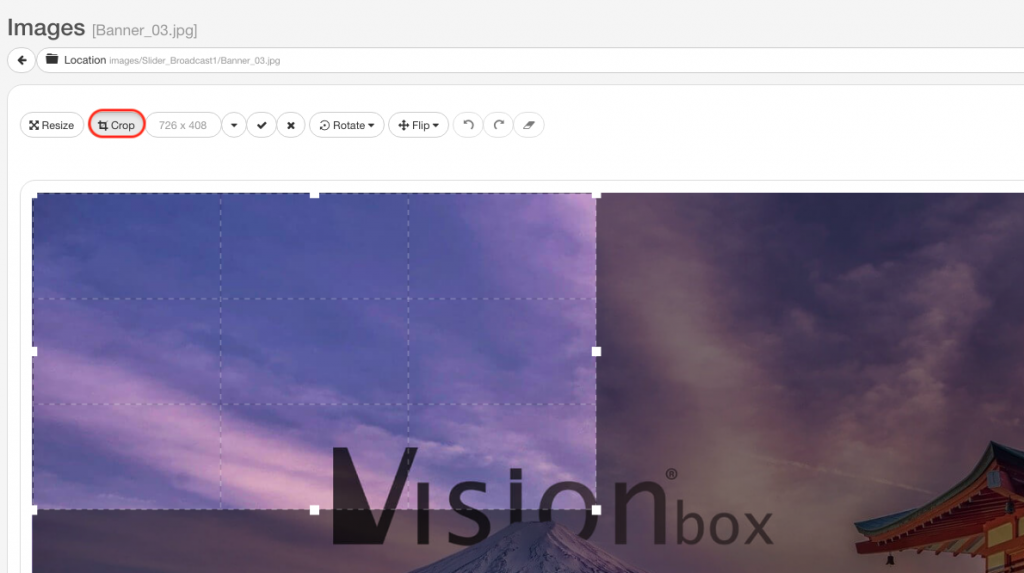 Rotate (90° clockwise or counterclockwise rotation and 180°)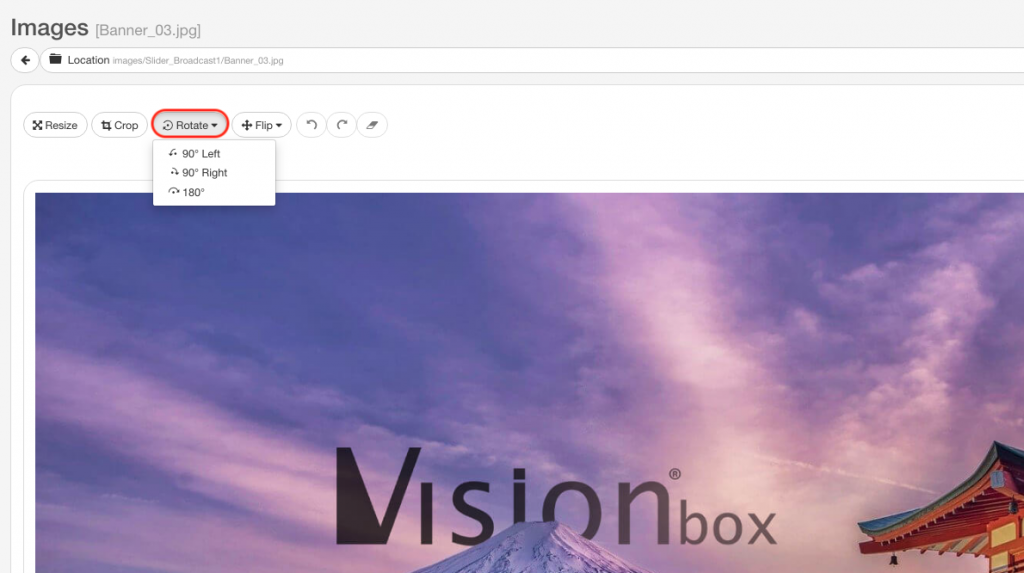 Flip (horizontal or vertical)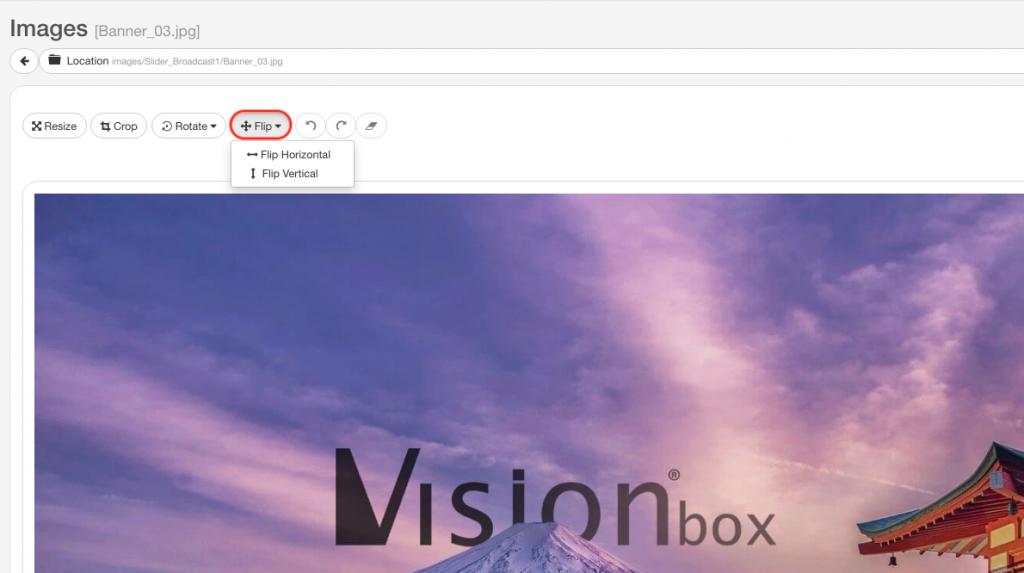 Remember: these types of changes are only possible for images. The image formats supported by the system are jpg, png, gif.