File Manager is the section of the VisionPanel that you will need to upload and manage your multimedia content!
Access the File Manager panel from the Dashboard.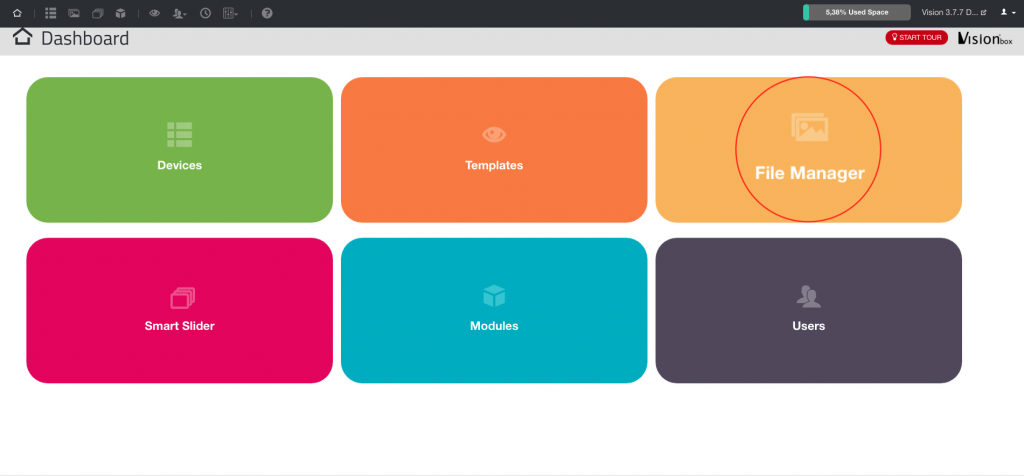 File Manager is structured as follows:
1. Filter bar by type of content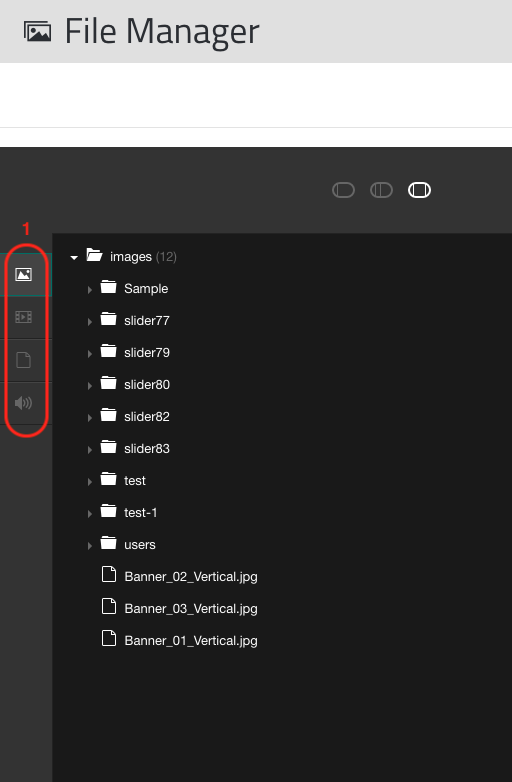 2. Structure of your folders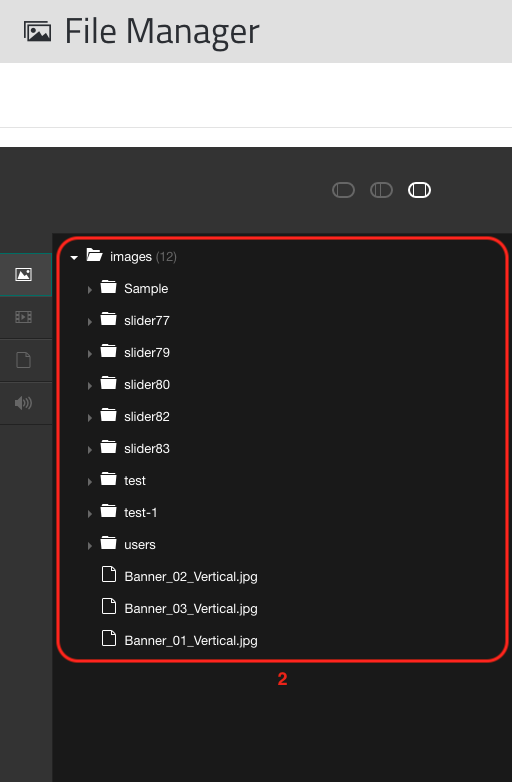 3. Button to expand/collapse the structure of your folders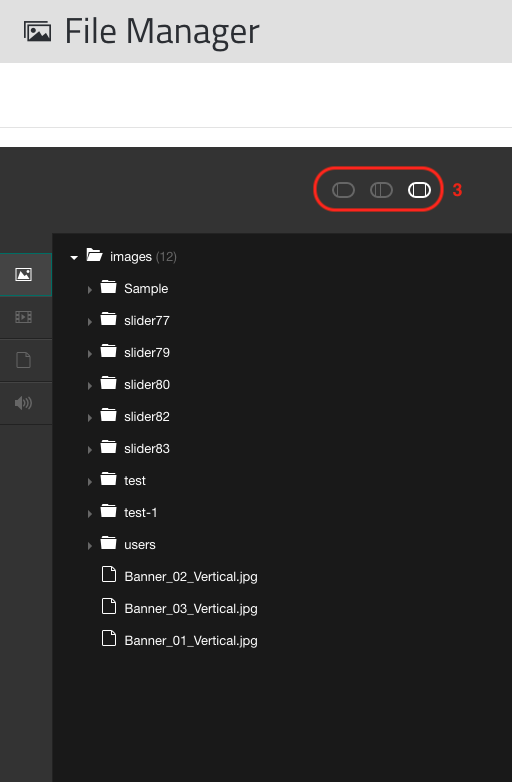 4. File Manager Toolbar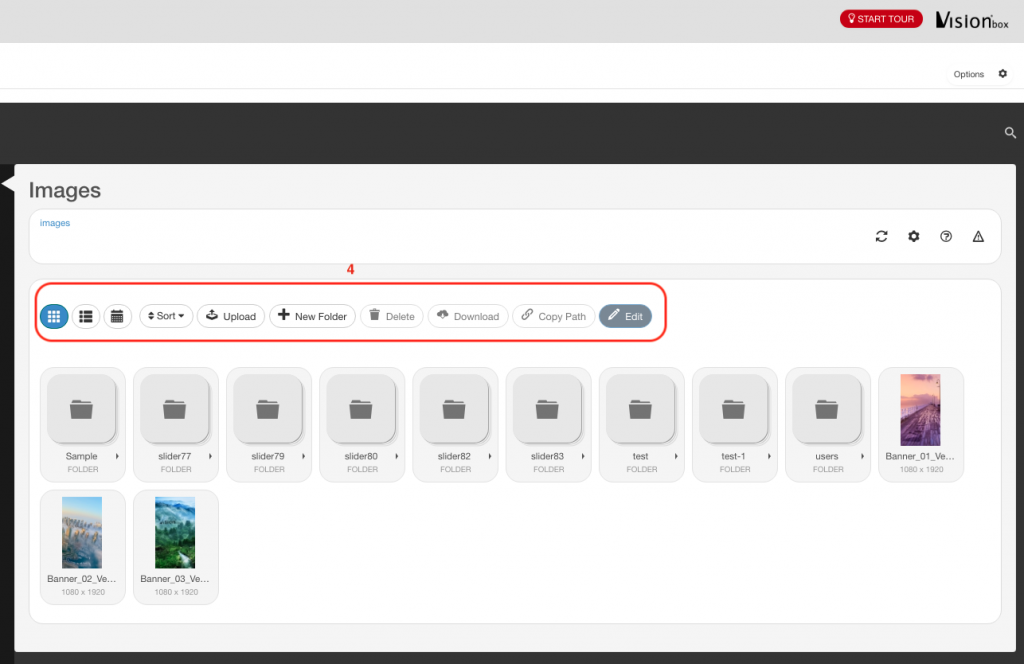 5. Display area of the uploaded content on your File Manager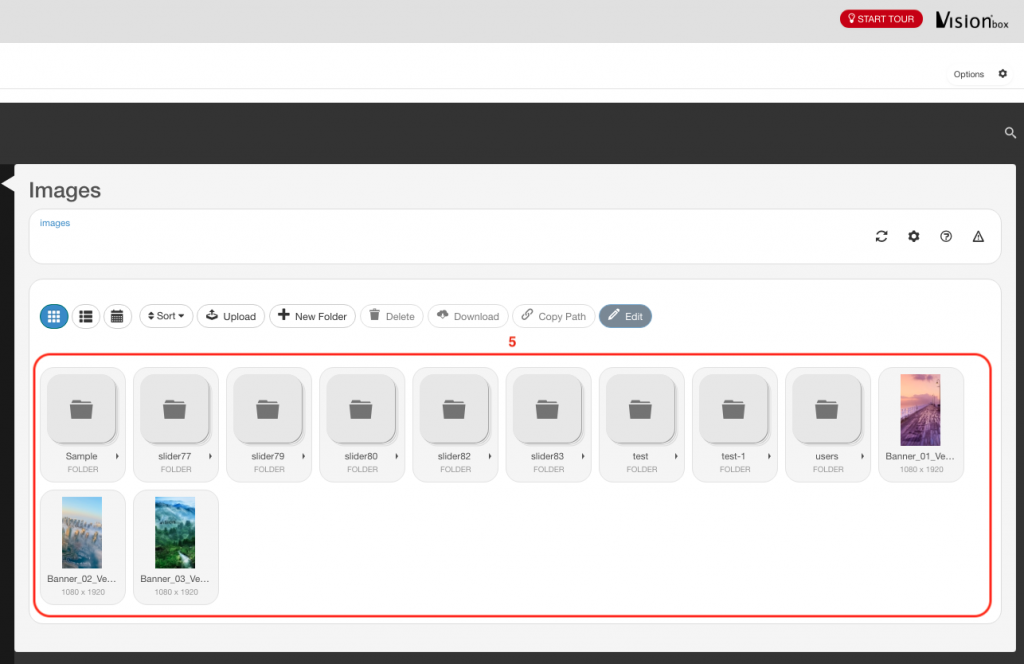 6. Web browsing path.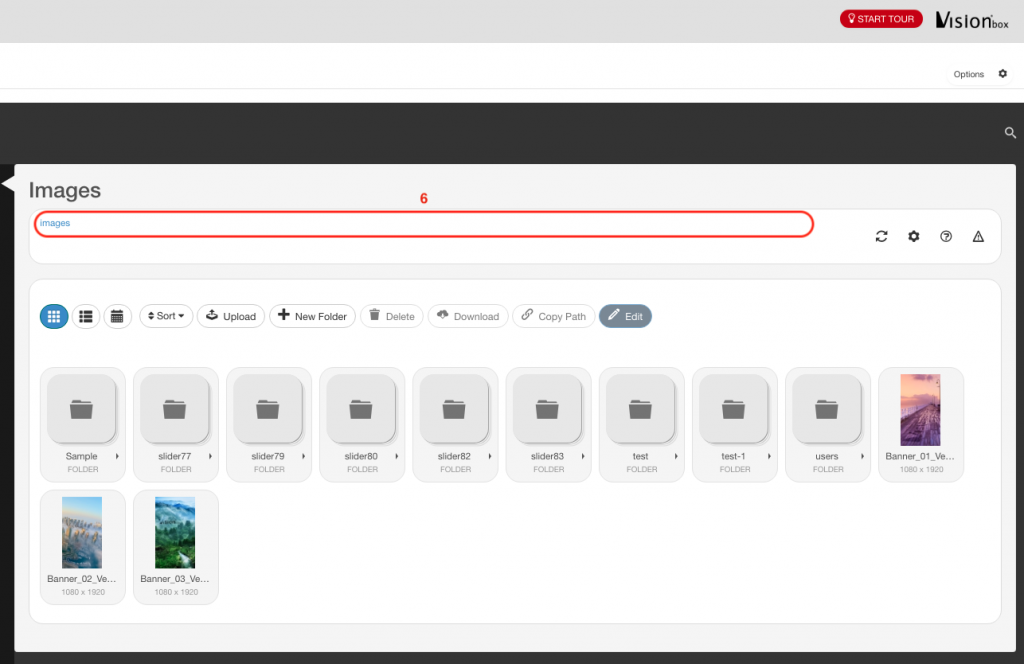 Learn how: